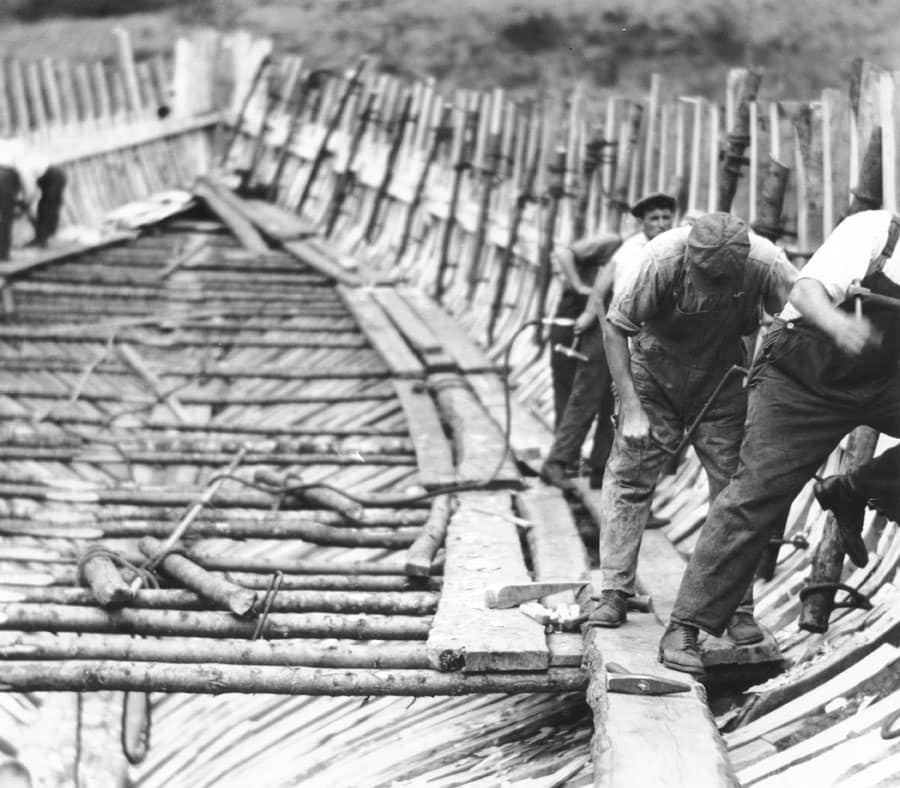 We know that the Smith and Rhuland Shipyard built Bluenose, but who actually cut the timber, hammered the trunnels and caulked the cotton and oakum between planks?
Local historian Allan Browne has dedicated two decades to finding the names of the shipwrights and workers who built Bluenose.
Do you recognize a relative or have a Bluenose story in your family? Share your Bluenose story with us!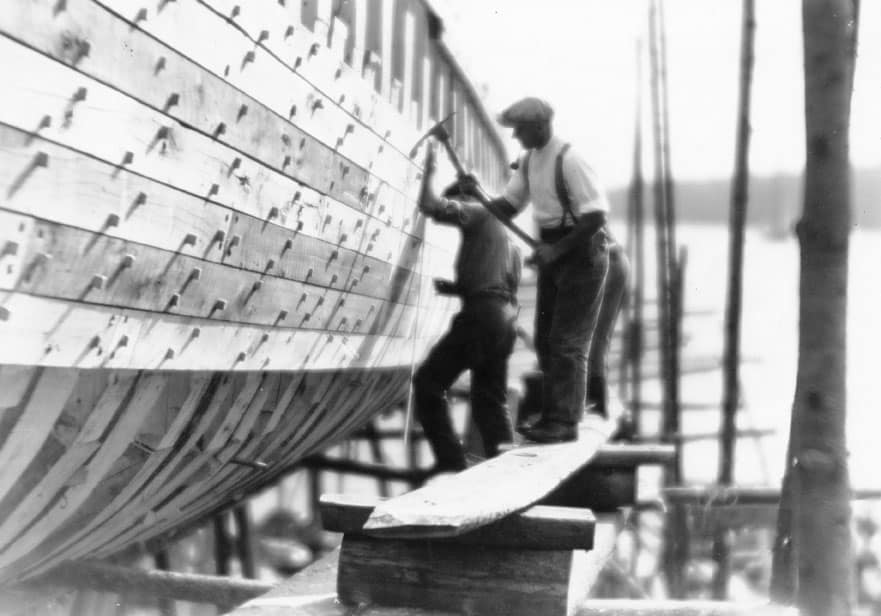 To date, the following names have been confirmed:
BUCKMASTER, ARTHUR JOSEPH
CORKUM, CLARENCE ST. CLAIR
CROUSE, C.E. ROY
DEAL, AUBREY
FALKENHAM, HOWARD MELBURNE
HANSON, CHARLES
HEBB, GEORGE
LANGILLE, MANSON WILLIS
LANTZ, JACOB ARTHUR
LEW, THOMAS ESSON (ESSEN)
MCISAAC, DANIEL ALEXANDER
MORASH, B. HAROLD
MORASH, EDWIN
MORASH, SOLOMON
MULOCK, ADNAH NATHANIEL
MULOCK, GUY
OXNER, CHARLES
RANDALL, GILBERT CHARLES
RHULAND, GEORGE ALFRED
RHULAND, JOHN DOUGLAS
SILVER, CHARLES WILLIAM
SMITH, RICHARD WESLEY
WALTERS, ANGUS JAMES
WALTERS, ROY MEDFORD
WENTZELL, GIDEON BENJAMIN
WESTHAVER, ARTHUR
WILKIE, OSWALD NATHANIEL
ZINCK, CREIGHTON ALBERT
CAVENDISH, VICTOR- DEVONSHIRE, DUKE OF
HIRTLE CLIFFORD WILLIAM
DAUPHINEE, CHARLES WILLIAM
BURNS, GARNET WOLSLEY
All Items