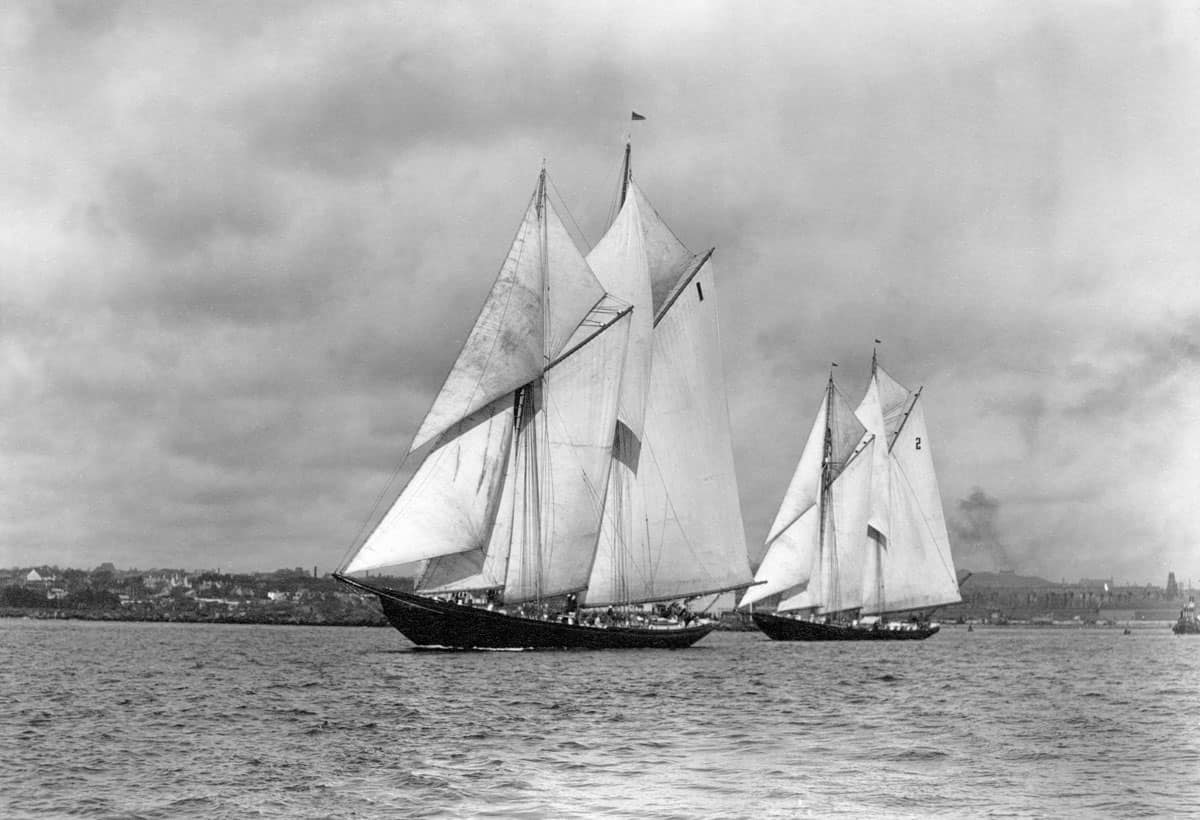 Following the outcome of the 1923 International Fishermen's Race, the trustees ruled to postpone the next series until 1925 — however, times were changing. The fate of the schooner fishery was uncertain, the fishery was poor, the deadly 'August Gales' decimated the fleet and the world fell on hard economic times.
Captain Angus Walters and BLUENOSE found a way to remain afloat, continuing to toil the fishing grounds — and narrowly managing to escape the storm years.
In Gloucester, they were faced with the same strife — COLUMBIA, along with several other vessels, had been lost in the August Gales — their strife however was soothed with nostalgia. Following such hard times, they longed for the racing days…
On March 17th, 1930, schooner GERTRUDE L. THEBAUD was launched from the A.D. Story yard in Essex, MA. Skippered by old rival Ben Pine, she first met BLUENOSE in the 1930 Lipton Cup — emerging victorious in a good-natured contest. The sentiment was jovial and it was decided that the International contest would resume the following fall.
Bringing optimism and hope to the hard-hit fishing communities, the 1931 International Fishermen's Race series began on October 17th — ten years since her first International series win, BLUENOSE met GERTRUDE L. THEBAUD off the coast of Halifax to defend the International Fishermen's Cup.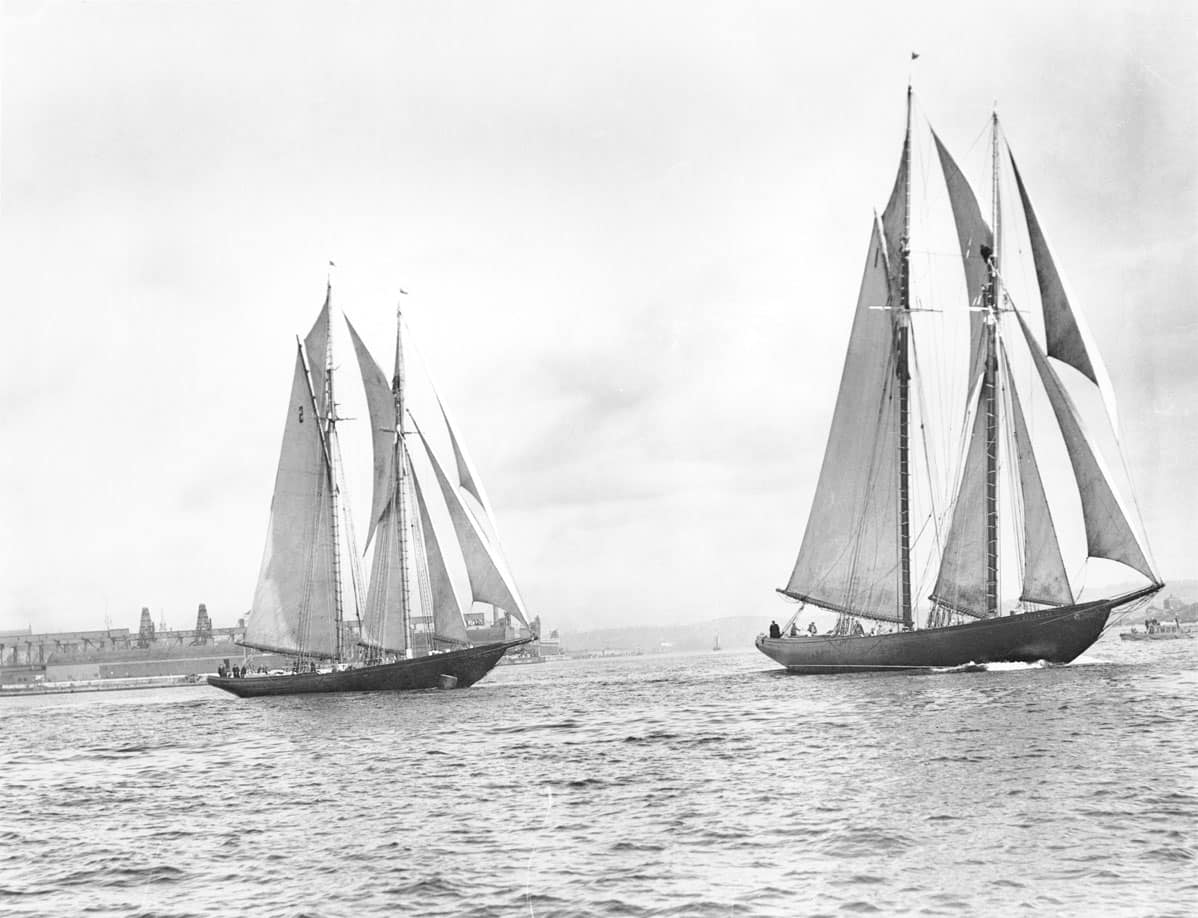 With 30,000 spectators on the Halifax shore, BLUENOSE crossed the start line first — but the race turned into a race against the clock and the time had expired. The next race took place two days later, this time with THEBAUD first across the start. By the last leg, BLUENOSE was able to regain her lead, and it was a race against the clock once more — this time she made it — first across the line with only minutes to spare!
The next race took place on October 20th and BLUENOSE managed to come first across the start line. The rest of the race was a close match between BLUENOSE and THEBAUD, until the final leg — with BLUENOSE sailing to windward, she ran across the line, leaving THEBAUD twelve minutes behind. At ten years old, BLUENOSE had done it once more
The Cup was back in Canadian hands and the overall sentiment was cheerful — Captain Pine was awarded with a sportsmanship award; a cup of his own to mark ten years of participation in the International series — and the faith in these fishing communities was restored once more.
All Items