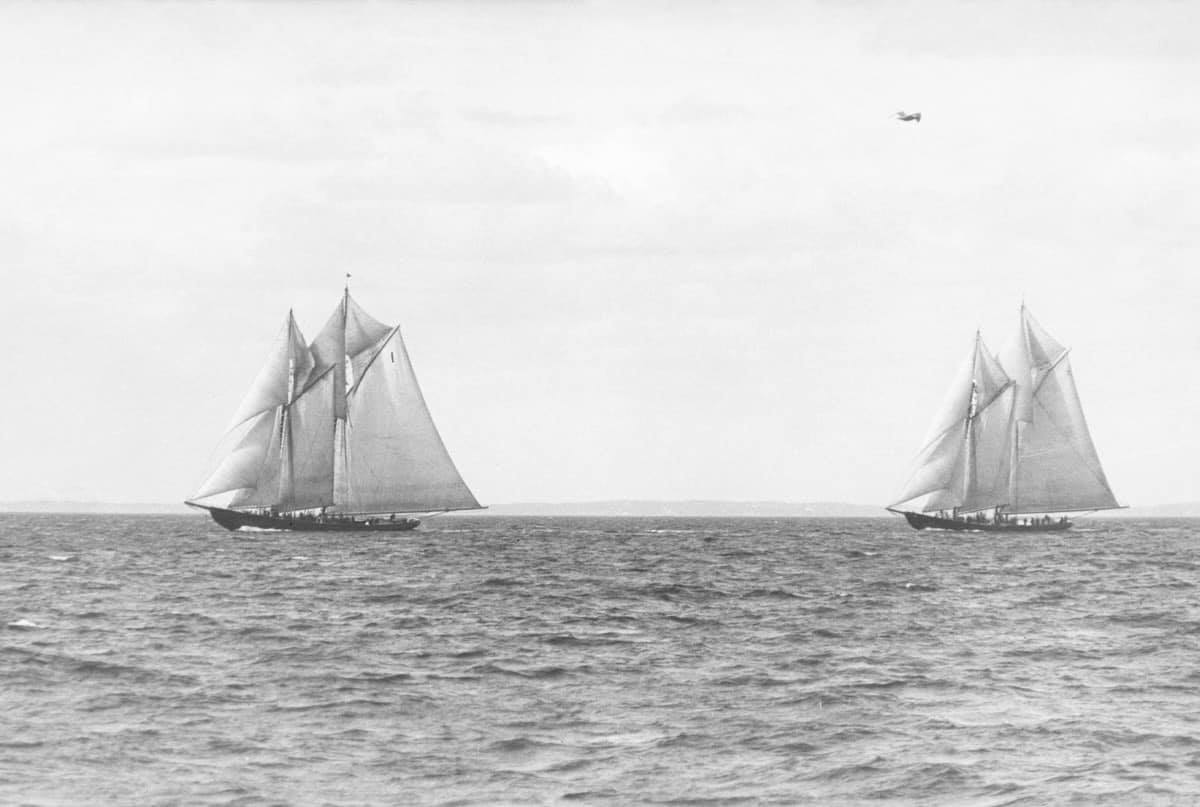 The third International Fishermen's Cup was set to take place in Gloucester, Massachusetts in late October 1922 — it was to be a match between the defending champion BLUENOSE, and the newly built Gloucester challenger, HENRY FORD, Skippered by the well loved family man Captain Clayton Morrissey.
BLUENOSE quietly arrived in Gloucester in the early morning hours of October 14th. Once the townspeople awoke and saw her silhouette anchored in the harbor she was quickly surrounded by a citizen flotilla and met with immense fanfare on the wharf — the whole town showed up to greet the infamous BLUENOSE, including a party of political dignitaries — making it quite the affair.
The first race took place on October 21st — but was quickly recalled due to light winds. The Skippers of both schooners, however, decided it was a perfect day and they were going to race anyway. Better in light winds, it was HENRY FORD first across the finish line. Tensions were high between the race committee and the crews for not complying, and in the end, the race committee declared no contest — the FORD's win would not count.
Following intense turmoil with the race committee and the schooner crews, the first official race took place on October 23rd. It was a constant and close battle, but in the end it was HENRY FORD first over the line once again by two and a half minutes.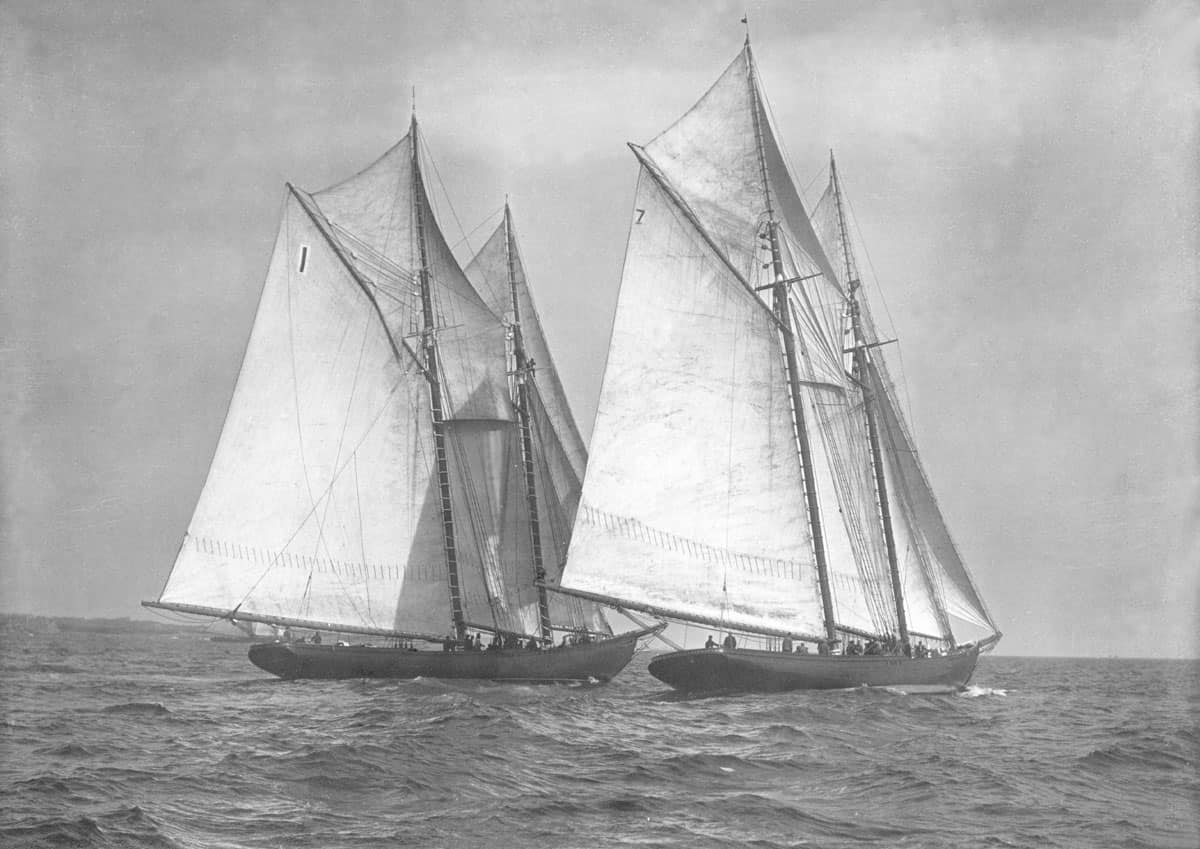 The turmoil in Gloucester continued and the wedge between the crews and the racing committee drove deeper — Captain Clayte believed he and his crew had won, but the racing committee stood firm. Another race was to take place.
The second official race was set to take place in heavy winds favoring BLUENOSE — but Captain Clayte fell ill and so had his son. With their son gravely ill, Bessie Morrissey pleaded her husband not to race. After meeting with Angus and discussing what to do, Clayton Morrissey was torn — with the weight of his world and his country on his shoulders he decided that he must race. This time, BLUENOSE came first across the line.
Tensions continued to run high in Gloucester, yet the final and deciding race went ahead on October 26th. It was a close match once more, until the FORD lost her fore topmast. Once again, Angus doused the same amount of sail as he had with the ELSIE the year before. In the end BLUENOSE came flying over the line nearly eight minutes ahead of HENRY FORD — and so despite the various controversies, it had been decided that the series was over and BLUENOSE was to be the keeper of The Cup.
Following the turmoil, the sentiment was bleak and the fate of the series remained uncertain — but one thing was for sure, the life of a Banks fisherman must go on.
All Items